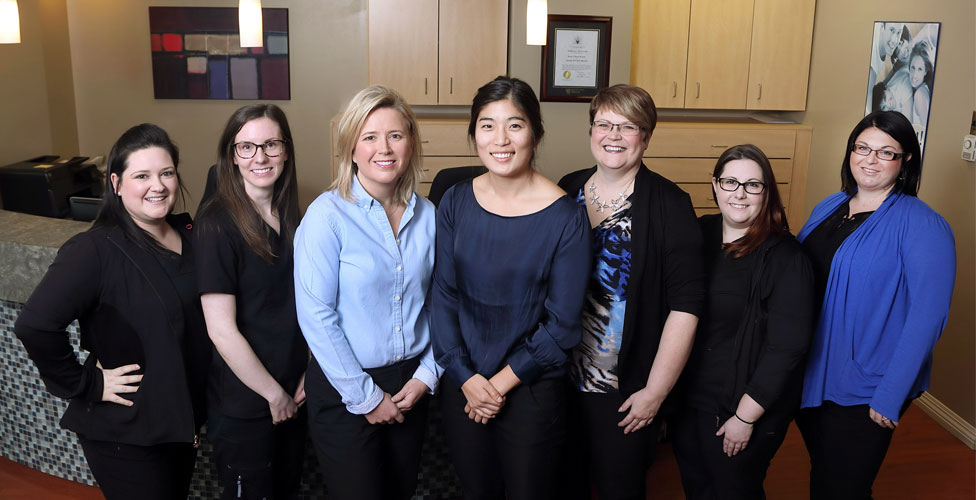 Take a minute to meet the dentists and team members that make up the friendly Park West Dental Office family.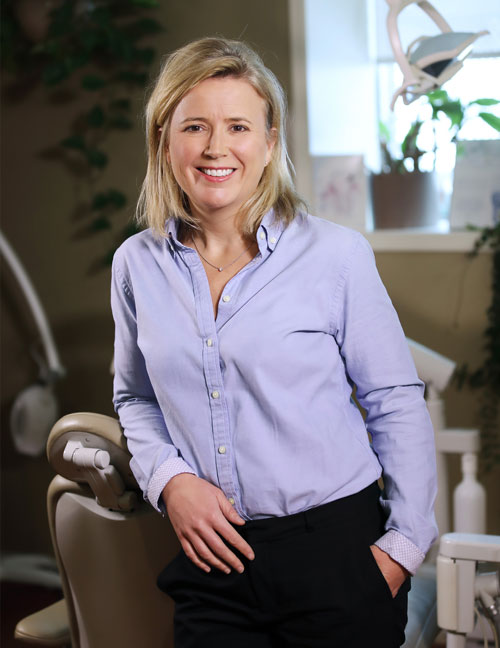 Dr. Carolyn Macnutt
Dr. Macnutt comes from Charlottetown, Prince Edward Island. She completed a Bachelor of Science at the University of Prince Edward Island in 1996, and then went on to the Faculty of Dentistry at Dalhousie University. She graduated from Dalhousie in 2000. At school she received the American College of Dentists Atlantic Provinces Section for outstanding performance and professionalism.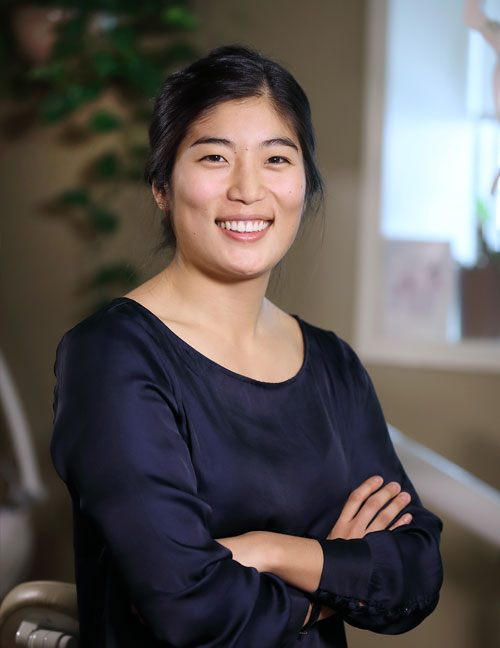 Dr. Eunnie Kim
Dr. Kim comes from Halifax. She studied at the University of Michigan to complete a B.Sc. Honors in microbiology in 2013. At the University of Michigan she also played for the varsity soccer team. After graduation, Dr. Kim returned to Halifax to study for her DDS degree at Dalhousie, where she graduated in 2017.
Hygienists and Dental Assistants
Amanda Brown – RDA
Shelby DeVan – RDH
Samantha Duchaine – RDA
Front Desk