We've been caring for local families since our practice opened in 1991. Our patients appreciate our friendly, calm, and professional approach to dentistry, and we've been the family dentist to generations of families in our community.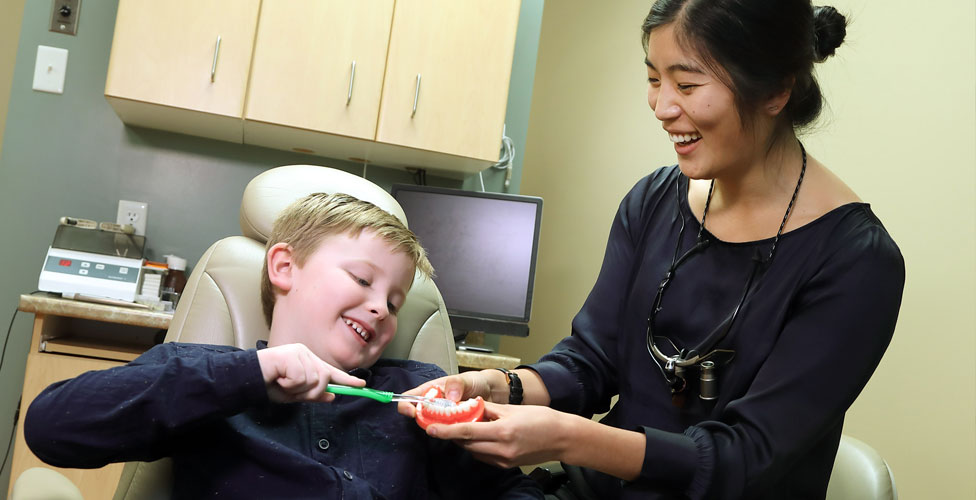 Related Videos
Good dental health starts in early childhood, so we recommend that parents bring their children as soon as their first tooth erupts. This lets us examine your baby's mouth to ensure everything is growing as it should, and it also helps your baby to become familiar with the dentist's office and having their mouth examined.
Children & Teens
Childhood is a key time for dental health. Not only are children's teeth and jaws growing, but it's also the time when children learn good dental care habits. We combine simple, easy to understand dental education with regular examinations to ensure your child learns how to brush and floss and to identify any issues early so they can be treated.
To help protect your child's teeth from decay we recommend regular checkups along with fluoride treatment. We will review with you during these appointments proper hygiene and diet to reduce the risk of cavities.
As your child grows their permanent, or adult, teeth begin to emerge. It is during this time we identify issues that may require a referral to an Orthodontist.
Seniors
Seniors have special dental care needs, especially if they are medically compromised. We help our senior patients manage their complex dental needs.
Kids Dental Tips
Baby Dental Tips