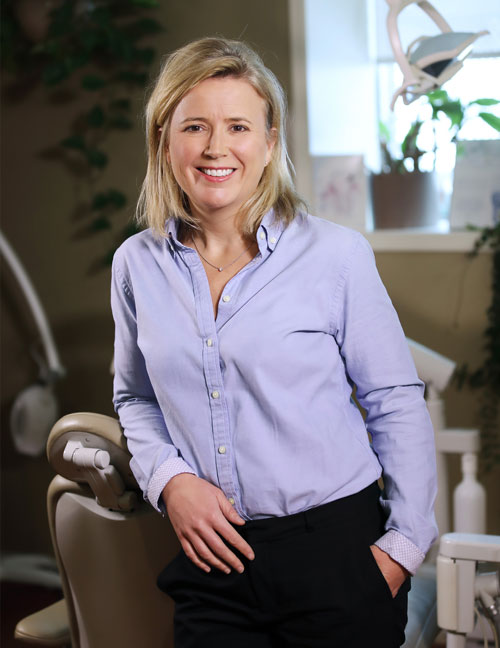 Dr. Macnutt comes from Charlottetown, Prince Edward Island. She completed a Bachelor of Science at the University of Prince Edward Island in 1996, and then went on to the Faculty of Dentistry at Dalhousie University. She graduated from Dalhousie in 2000. At school she received the American College of Dentists Atlantic Provinces Section for outstanding performance and professionalism.
After graduating, Dr. Macnutt practiced briefly in PEI, then moved to Ottawa where she practiced for 5 ½ years. She always dreamed of returning to the Maritimes, a dream that came true in 2006. Shortly afterwards, in 2007, she bought Park West Dental Office. Her new practice was in an ideal location that allowed Dr. Macnutt to help families enjoy a lifetime of good dental health.
Dr. Macnutt is a member of the Canadian Dental Association and the Nova Scotia Dental Association. She also serves as an Invigilator and Evaluator for the National Dental Examining Board.
In her spare time, she enjoys running, travelling, and exploring local restaurants. She is married with two young children who keep her busy, especially during hockey season!