Bite appliances are designed to minimize traumatic forces that can occur during nighttime teeth grinding.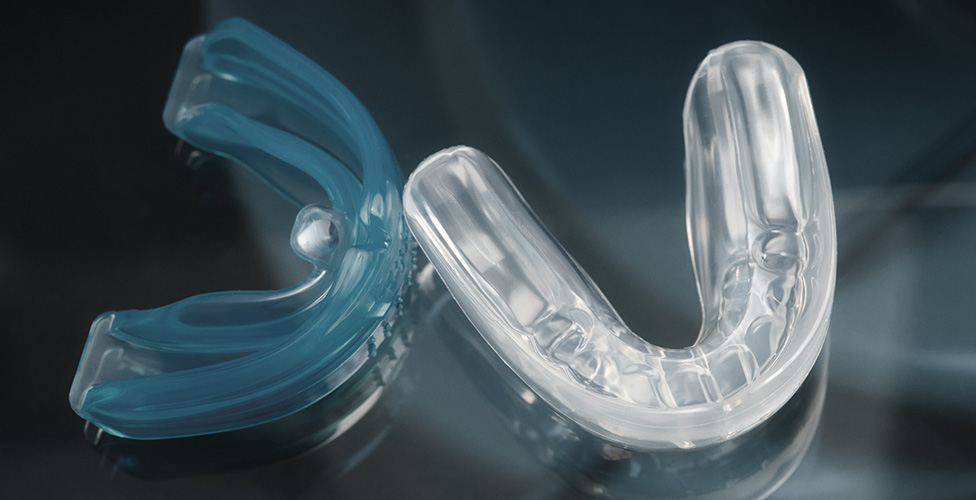 Bite appliances are designed to prevent nighttime teeth grinding. By holding your jaws in place, the appliance keeps you from grinding and damaging your teeth. The appliances are made to fit your mouth so they won't interfere with the quality of your sleep.
Sports guards are made to absorb impacts to your mouth and jaws. Custom guards are designed to be comfortable and allow you to speak so you can focus on your game.